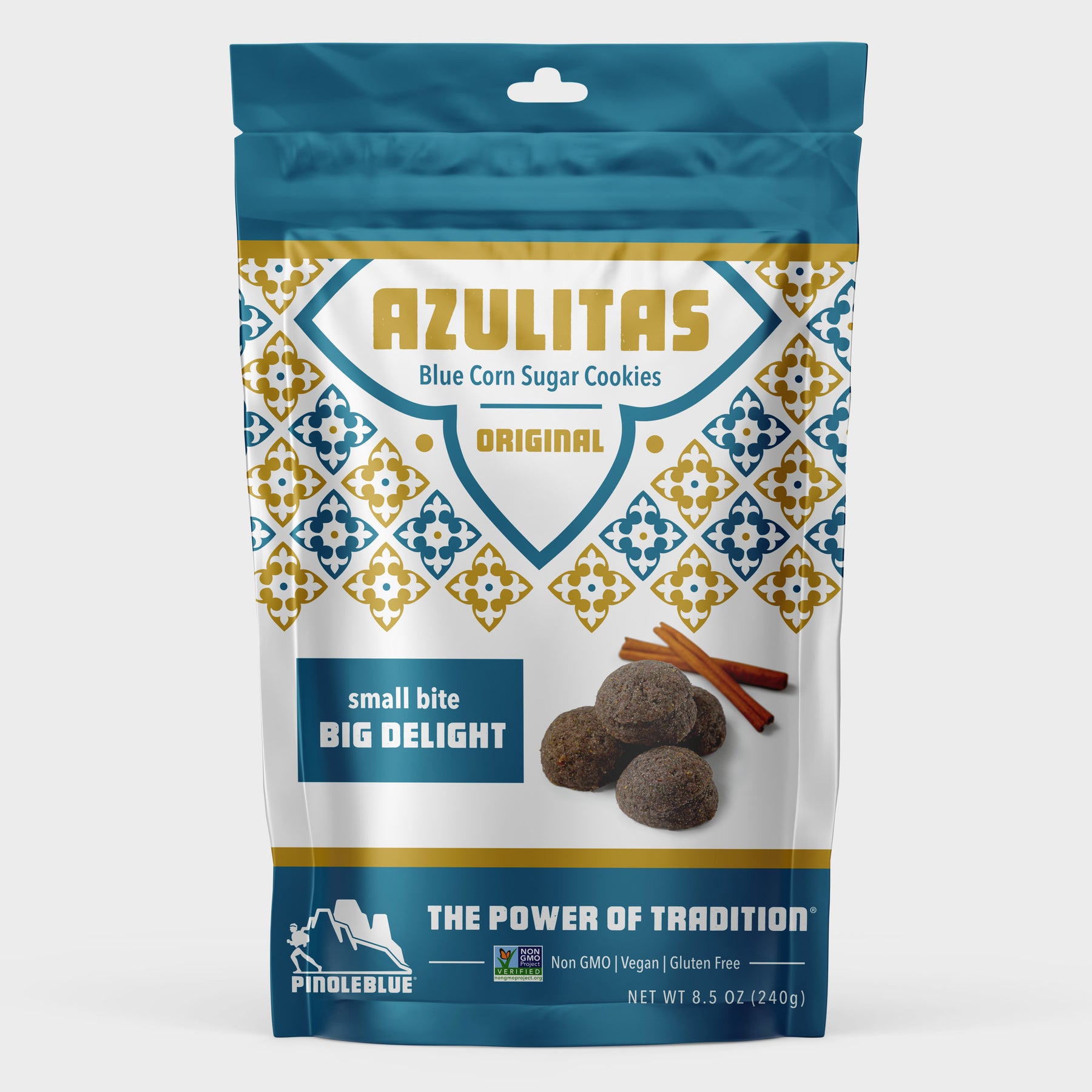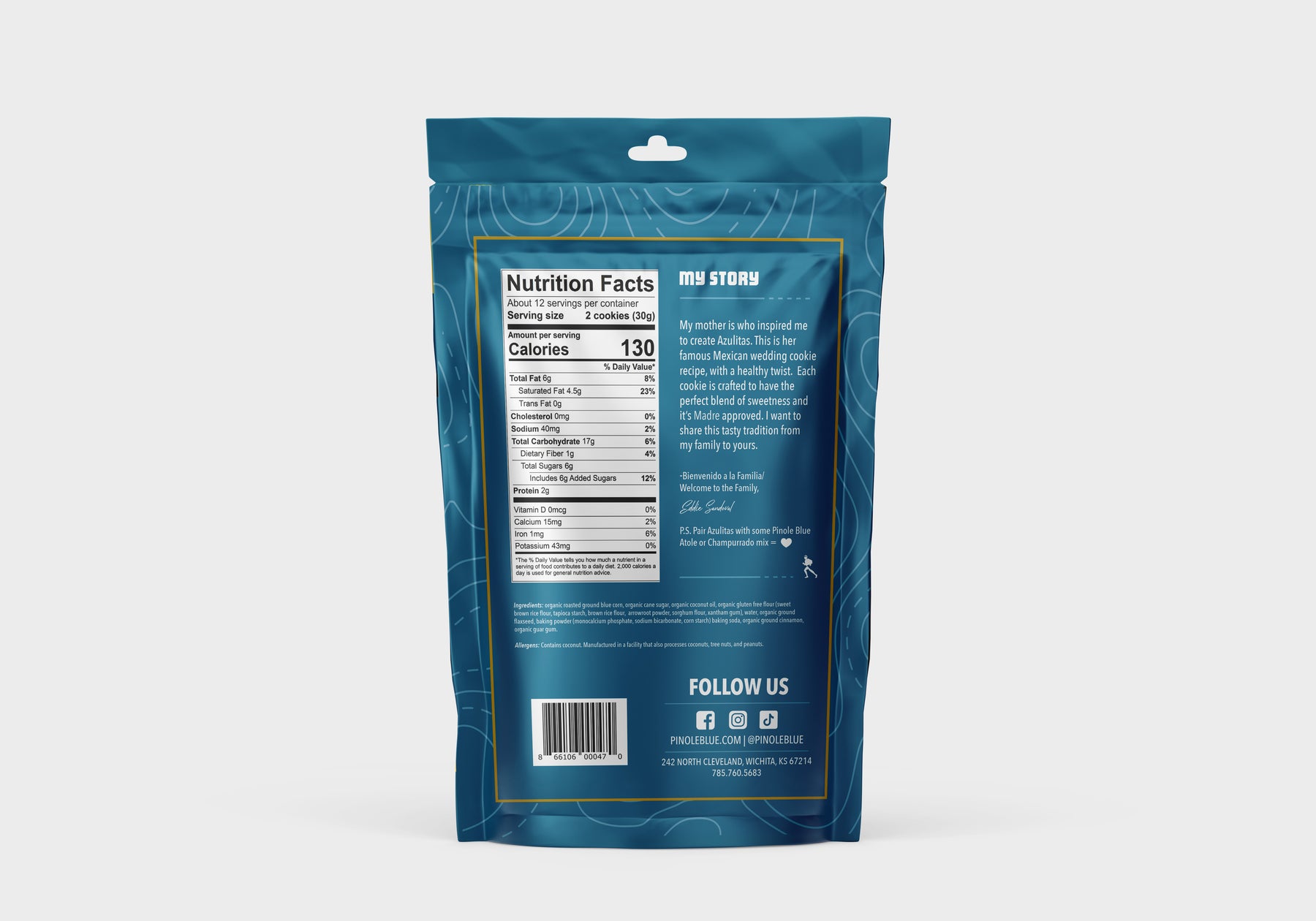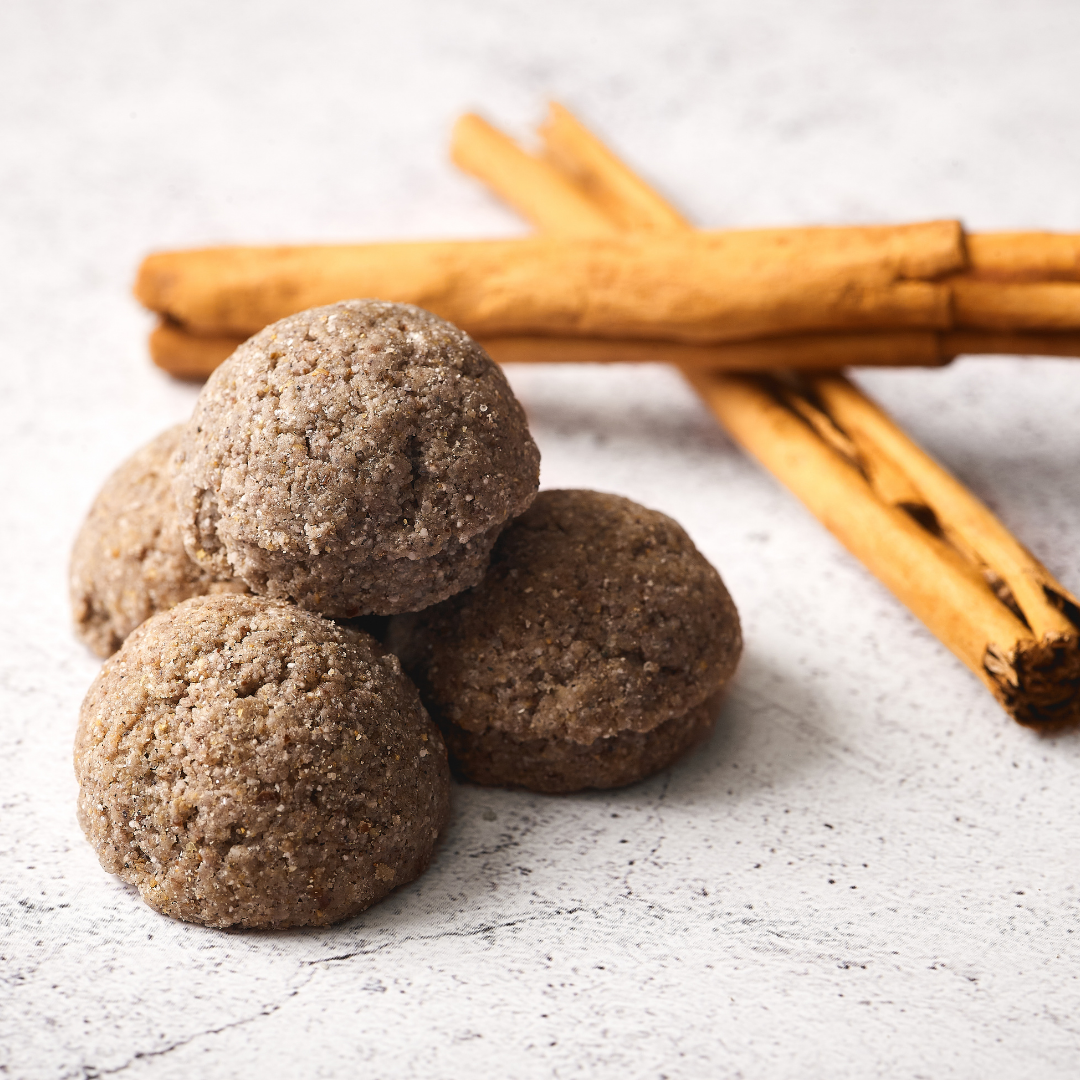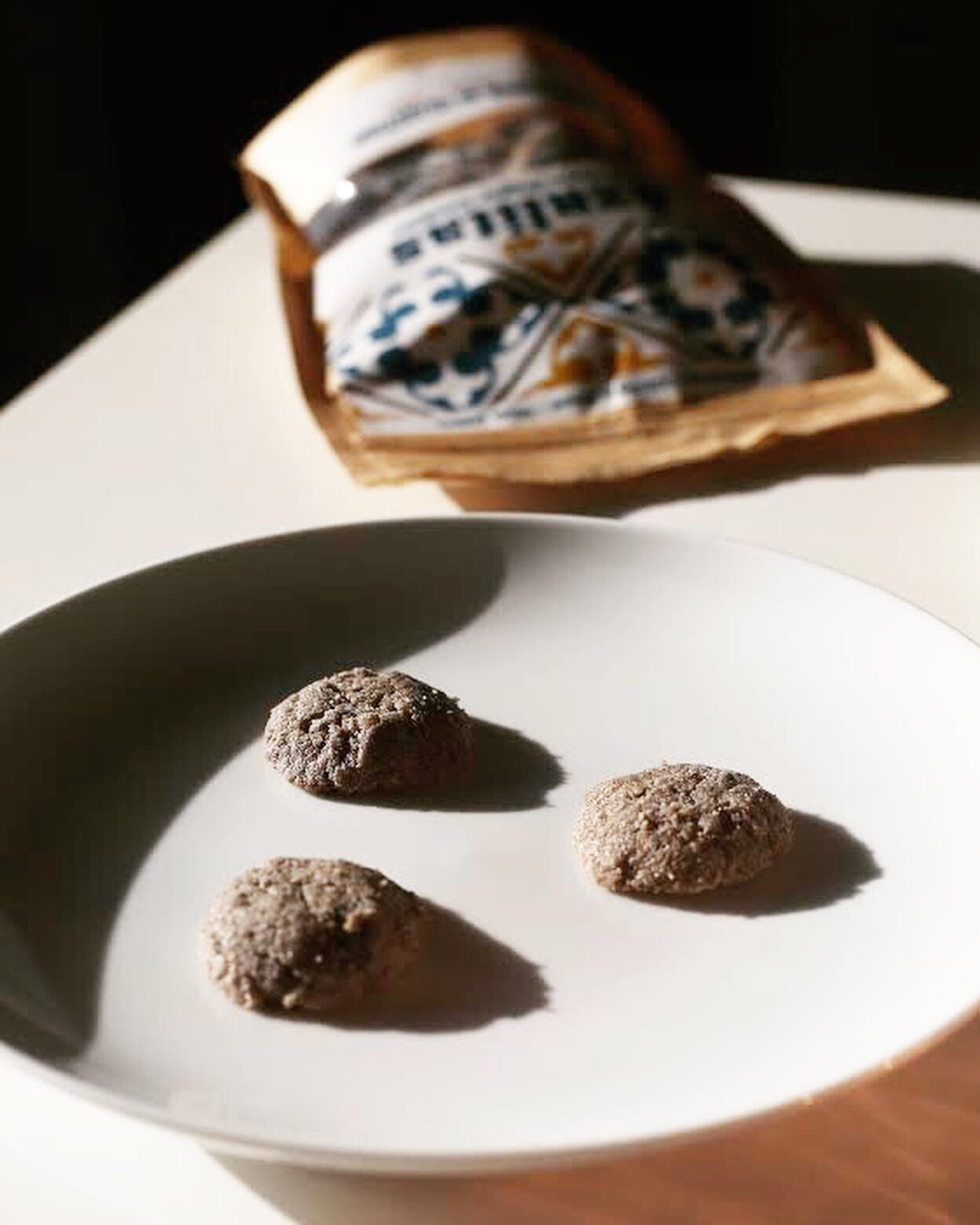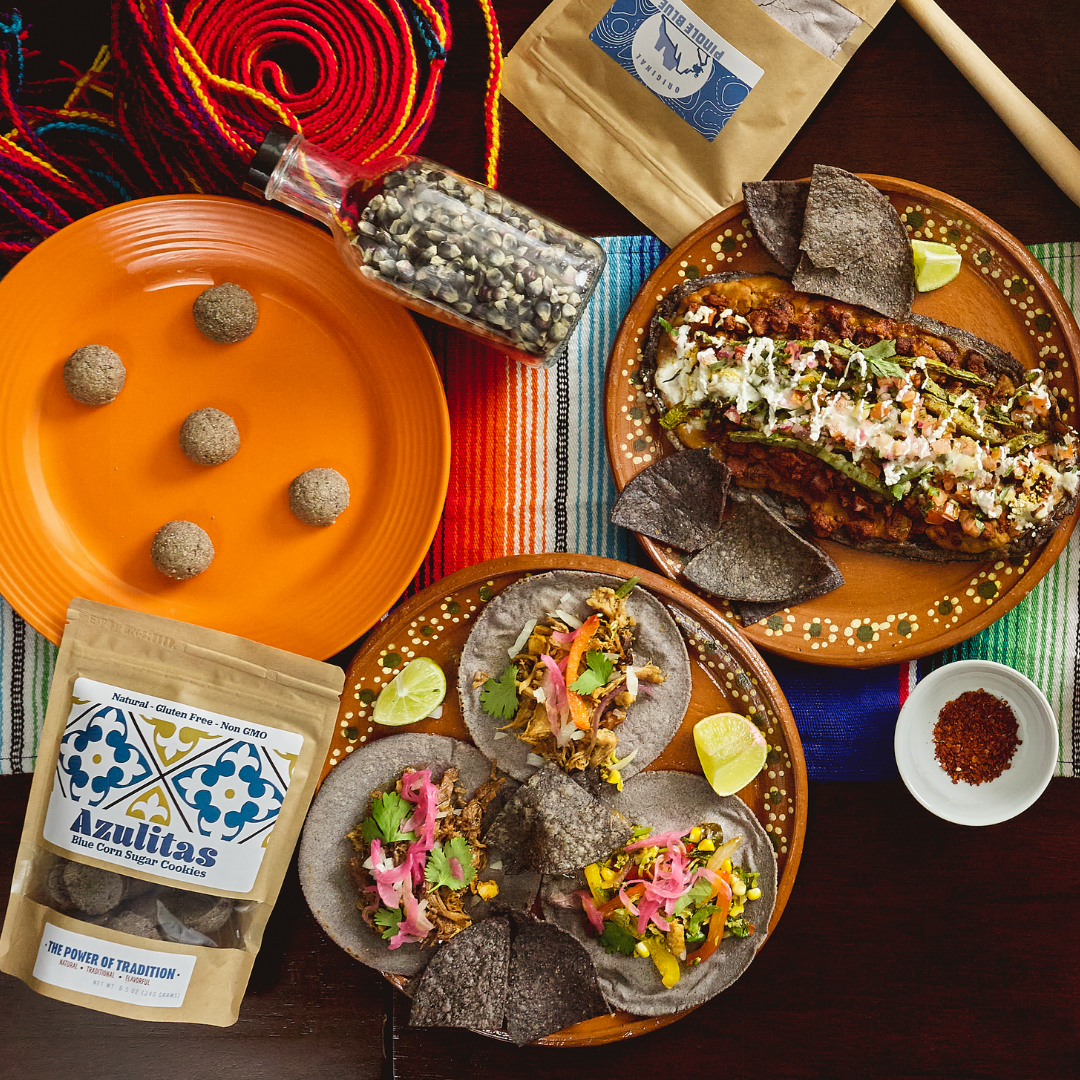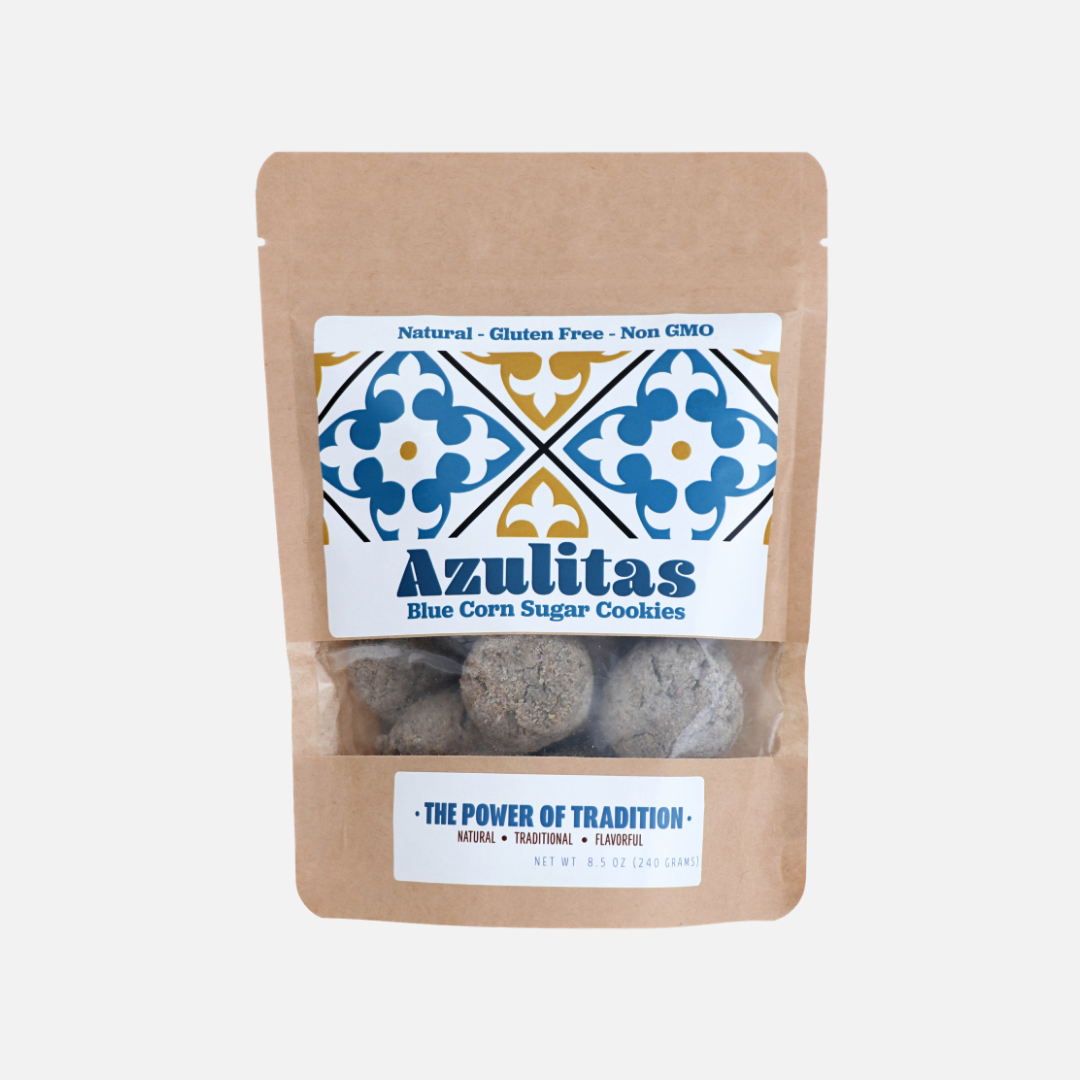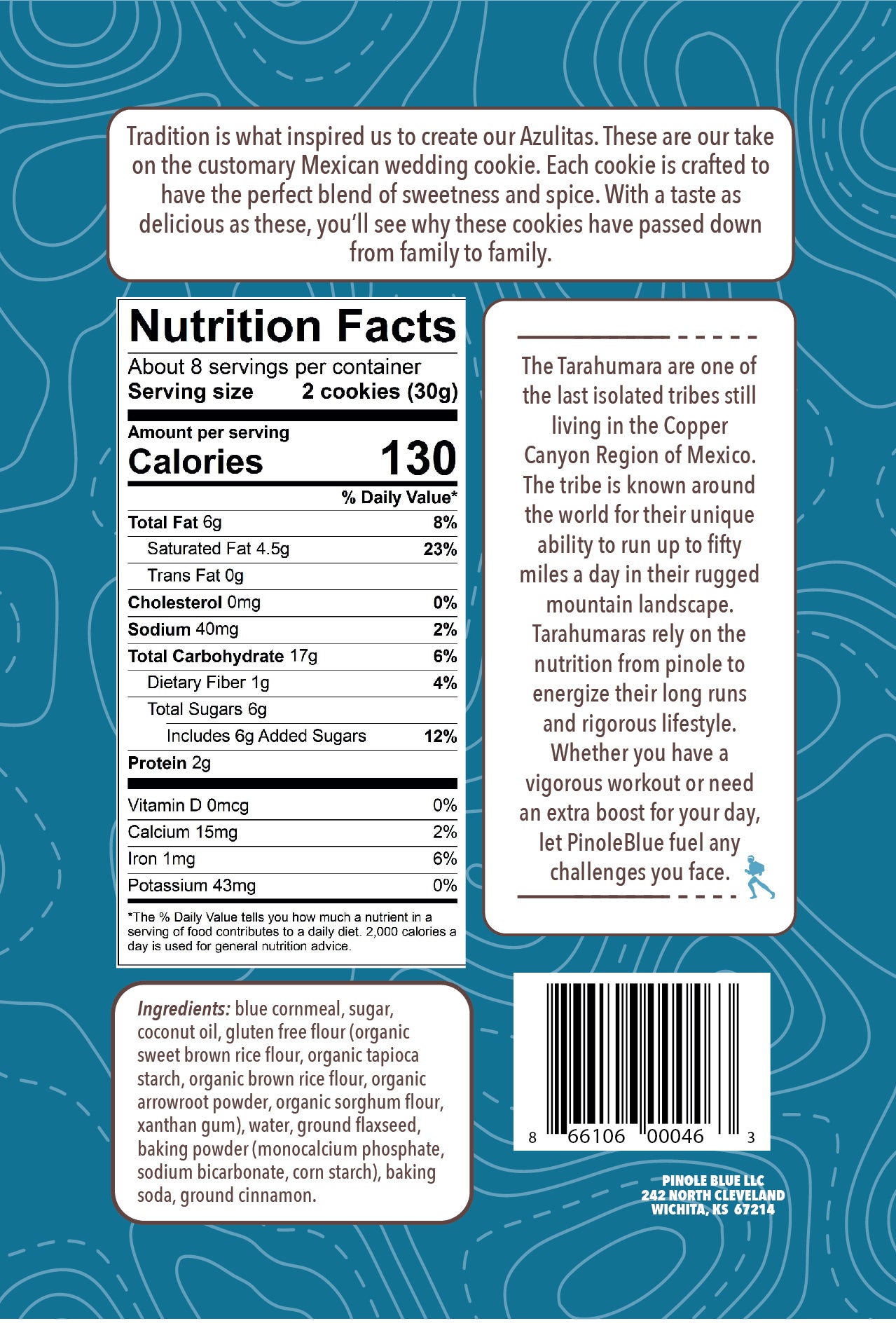 Azulitas Organic Blue Corn Mexican Wedding Sugar Cookies
Description
Our Azulitas take traditional Mexican wedding cookies to the next level! We combine organic blue corn pinole with all-natural, non-GMO, gluten-free, and vegan-friendly ingredients to create the perfect balance of sweetness. Packed with complex carbs and antioxidants, Azulitas is a guilt-free treat that provide all-natural energy— just like the Tarahumara Tribe's ancient superfood pinole! Plus, each handmade cookie is packed with flavor & energy in Wichita, Kansas.
Ingredients
Organic roasted ground blue corn

Organic cane sugar

Organic coconut oil

Organic gluten-free flour (sweet brown rice flour, tapioca starch, brown rice flour, arrowroot powder, sorghum flour, xantham gum)

Organic ground flaxseed

Baking powder
Baking soda
Organic cinnamon


Organic guar gum



How to Use
These cookies are great to dip in coffee/atole and pair great with a bottle of red wine!
Extremely super delicious!
I ordered two packs and I am completely in love with these Blue Corn Sugar Cookies,they're sweet,delicious,tasty, very freshly made with high quality ingredients that's evident.I will certainly be ordering more!
Delicious cinnamon cookies!!!!
I love these azulitas! They are tasty little cinnamon cookies & such a pretty blue inside after one takes a bite. They remind me of bischochos, (aka hojarascas). I love to eat them & drink Atole or Champurrado!
Perfect treat for a 10 min break on a 12 hour shift!!!
These are a great pick me up on a short 10 minute break during a busy 12 hour shift!!! They absolutely keep you going until lunch!!!
Love these cookies!!
These cookies are so good! Played the game with my son "close your eyes and open your mouth." He was very hesitant but once he started chewing his eyes got big and a smile went across his face …and then the rest of the bag of cookies was gone! Must reorder now! Lol!
Best Cookies Ever
I'm obsessed with these!! They're so good and I can easily eat multiple bags in one sitting! Thanks so much for making something so delicious and nutritious!