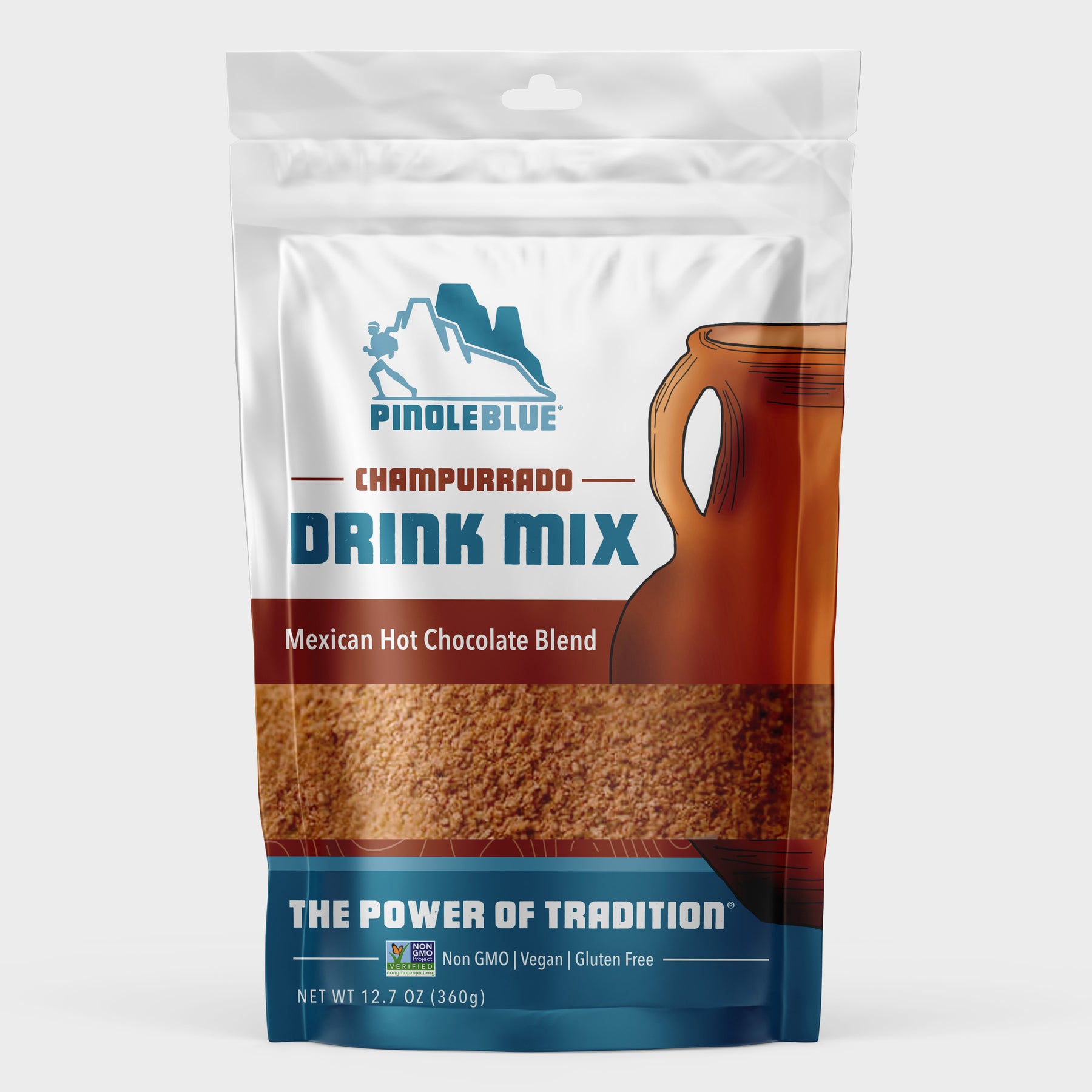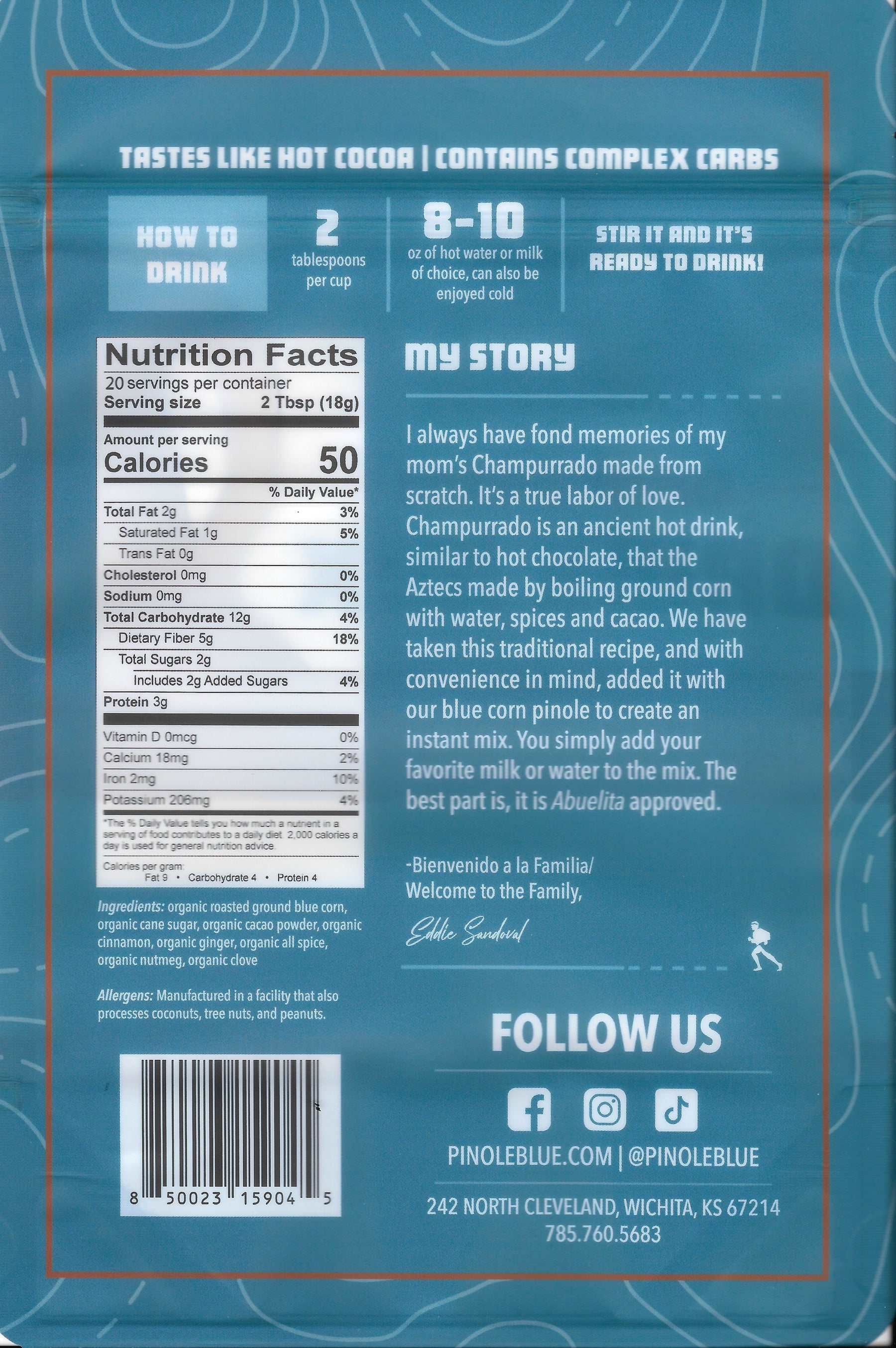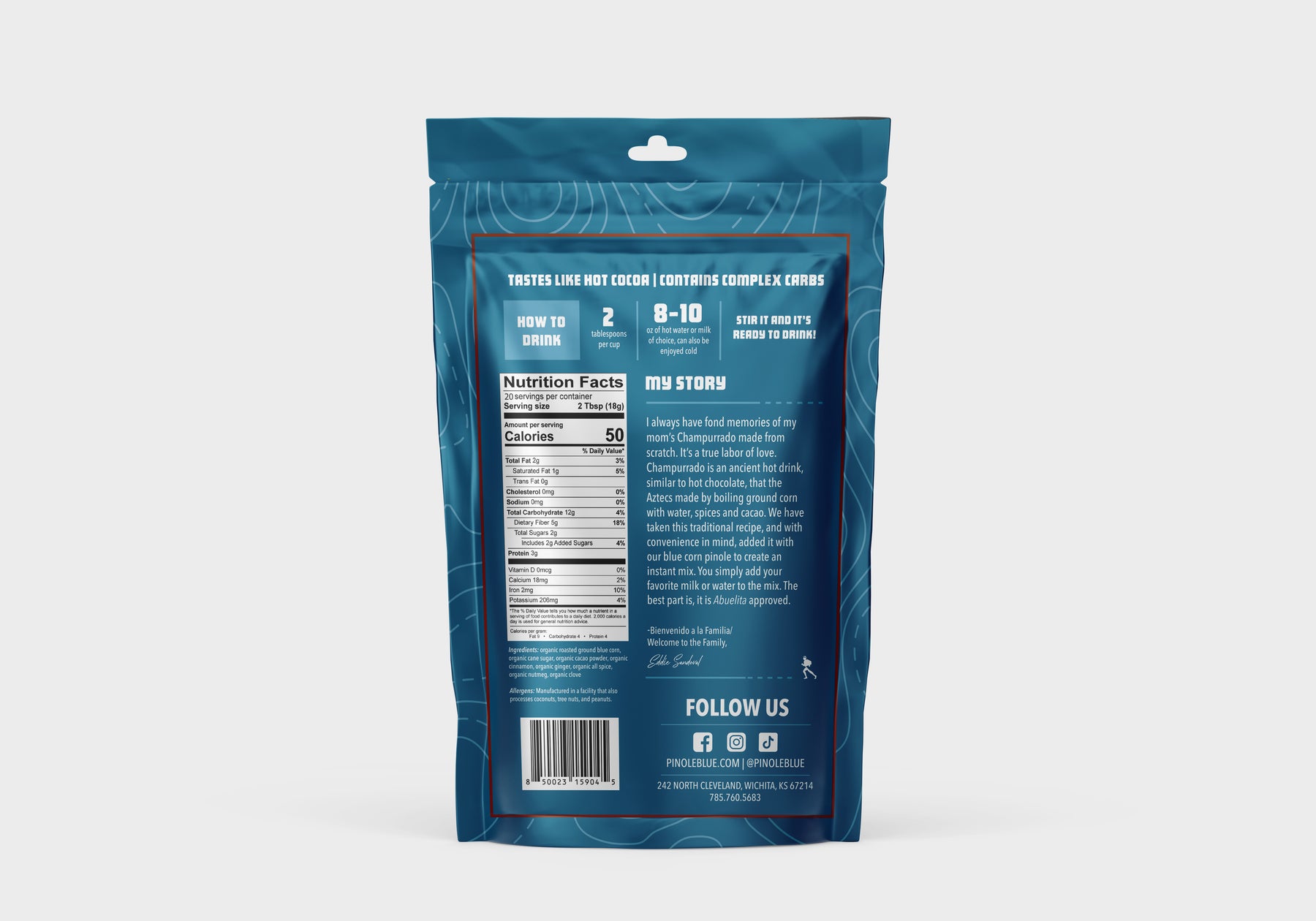 Champurrado Mexican Hot Chocolate Instant Mix
Description
CHAMPURRADO IS MOSTLY KNOWN TODAY AS A MEXICAN HOT CHOCOLATE. THIS IS AN INSTANT MIX, SO IT IS SUPER EASY TO MAKE!
Champurrado is commonly known as Mexican Hot Chocolate. Our version of Champurrado blend uses organic heirloom blue corn pinole and is ready to simply mix in with your choice of warm milk or water and can also be consumed cold. The best part is - It is Abuelita approved. Enjoy our all-natural, organic, non-GMO, gluten-free blend for a healthier you! Did we mention it is vegan-friendly!
Ingredients
Organic roasted ground blue corn
Organic cane sugar
Organic cinnamon
Organic cacao powder
Organic ginger
Organic allspice
Organic nutmeg
Organic clove
How to Use
To prepare a delicious cup of champurrado, simply mix 2 tablespoons of instant mix with 8-10 ounces of your preferred steamed or heated milk, or cold water. Stir the mixture thoroughly and savor the taste.
Best champurrado ever…!!!
As soon as the champurrado was in my mouth, it transported me to when I was a little kid growing up in Cuernavaca and drinking my grandma's champurrado…thank you…thank you…thank you
Champurrado Instant Mix (12.7 oz)
Champurrado Instant Mix (12.7 oz)
Just OK
Don't know what I expected. It was just ok.
Delicious
Slightly sweet with warm spices - great way to start my mornings