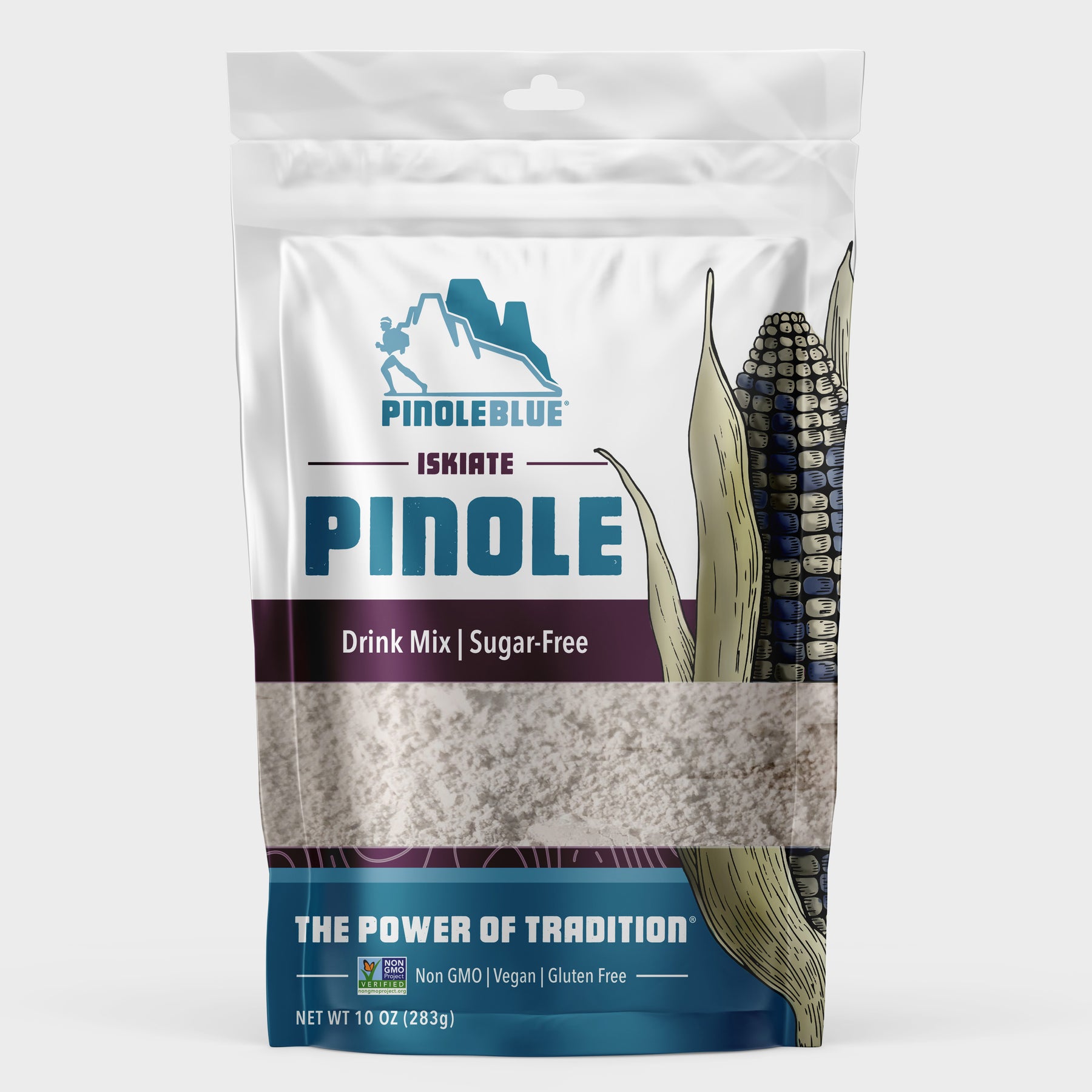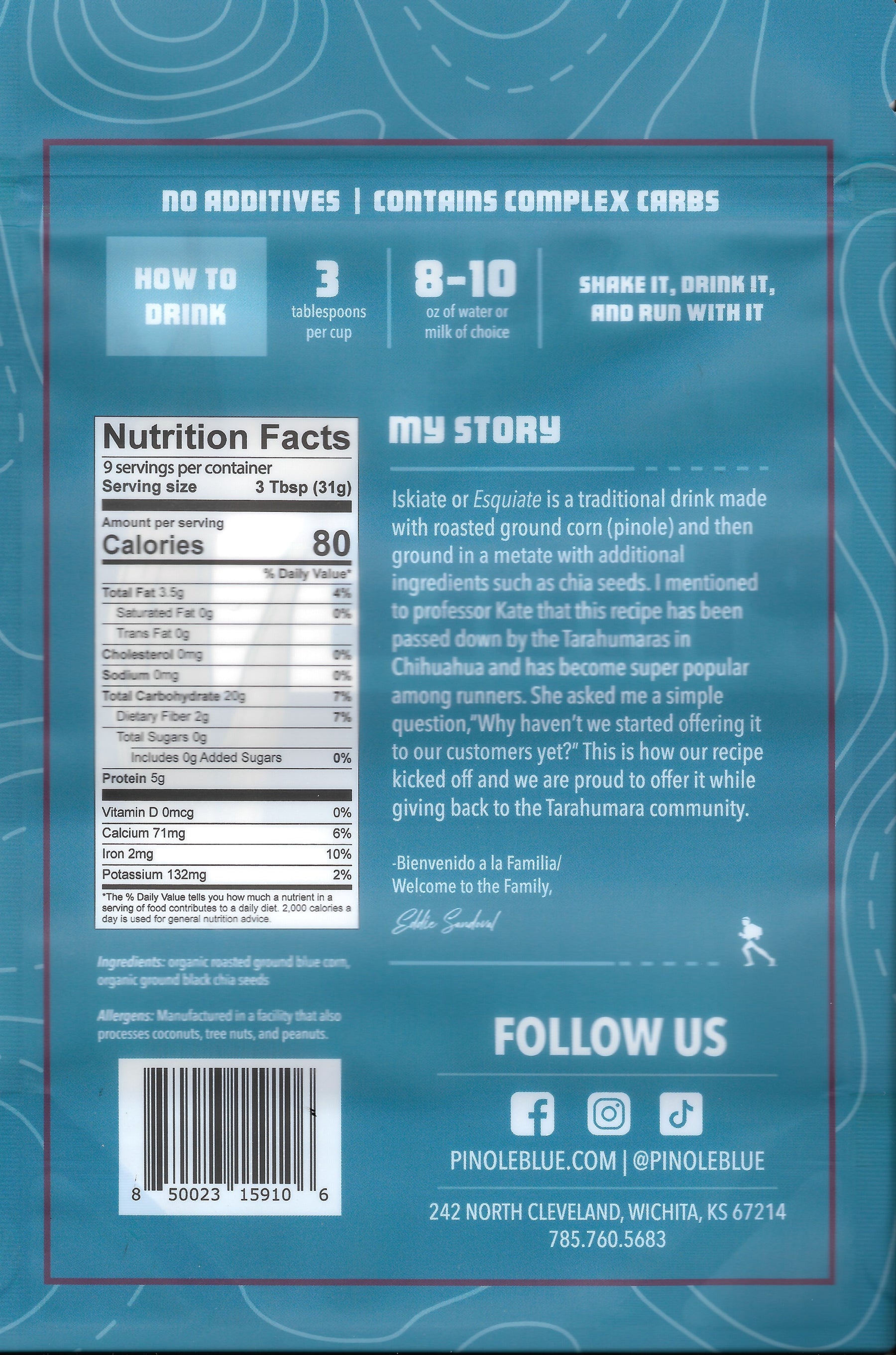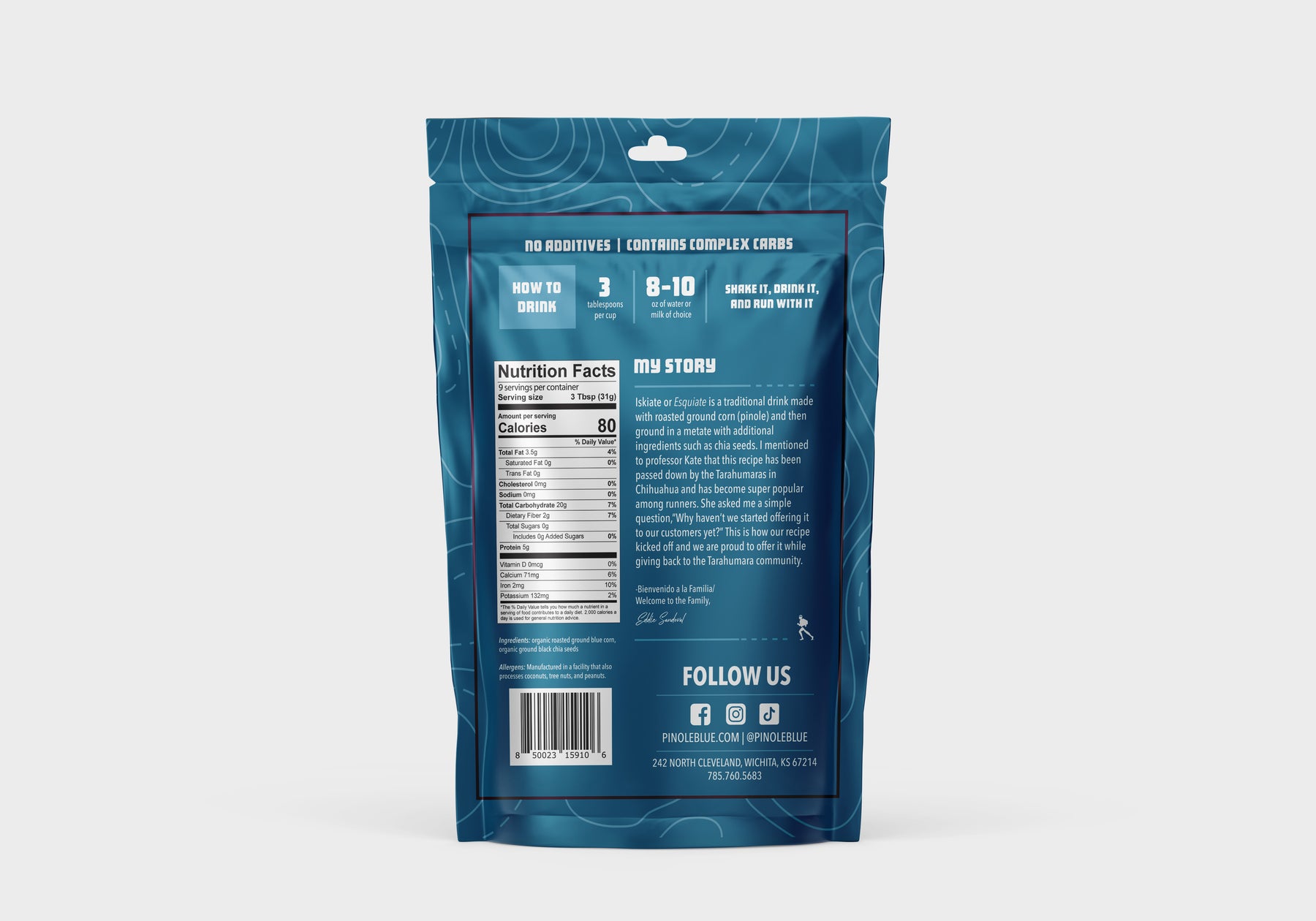 Iskiate Chia Organic Blue Corn Pinole: All-Natural Energy Booster & Endurance Fuel
Description
Iskiate or Esquiate is a traditional Tarahumara drink made with gluten-free, sugar-free, Organic Blue Corn Pinole and Chia Seeds. Rich in complex carbs and antioxidants, it's been used for centuries as a natural energy boost. Ideal for fitness, athletes, and a daily energy lift. Proudly produced and packaged in Kansas, USA.

Ingredients
Organic roasted ground blue corn
Organic ground black chia seeds
How to Use
To make a refreshing Iskiate Pinole drink, add 3 tablespoons of the all-natural mix to 8-10 oz. of water, milk, or smoothie. Shake or blend the mixture well and enjoy the drink right away.