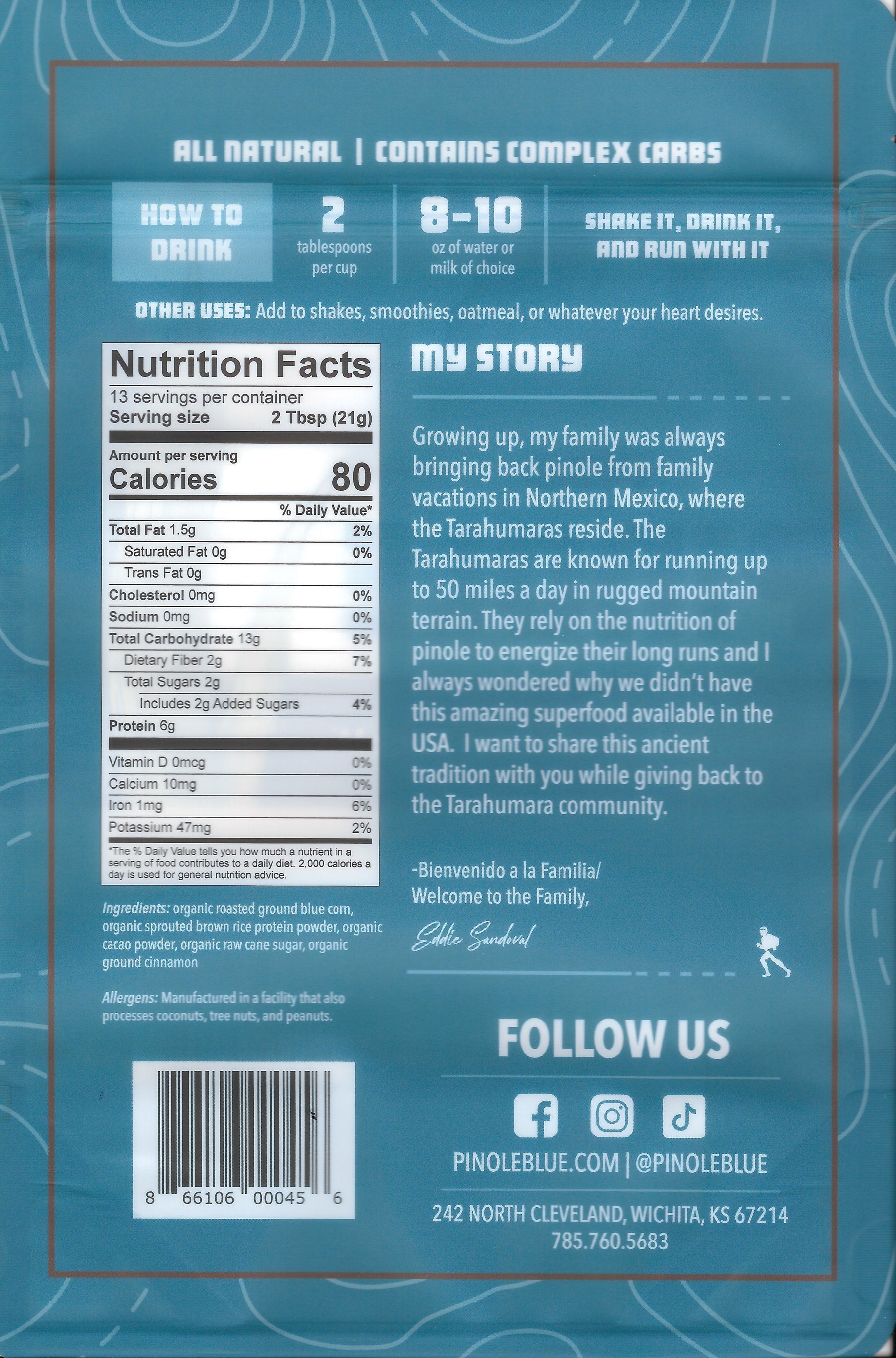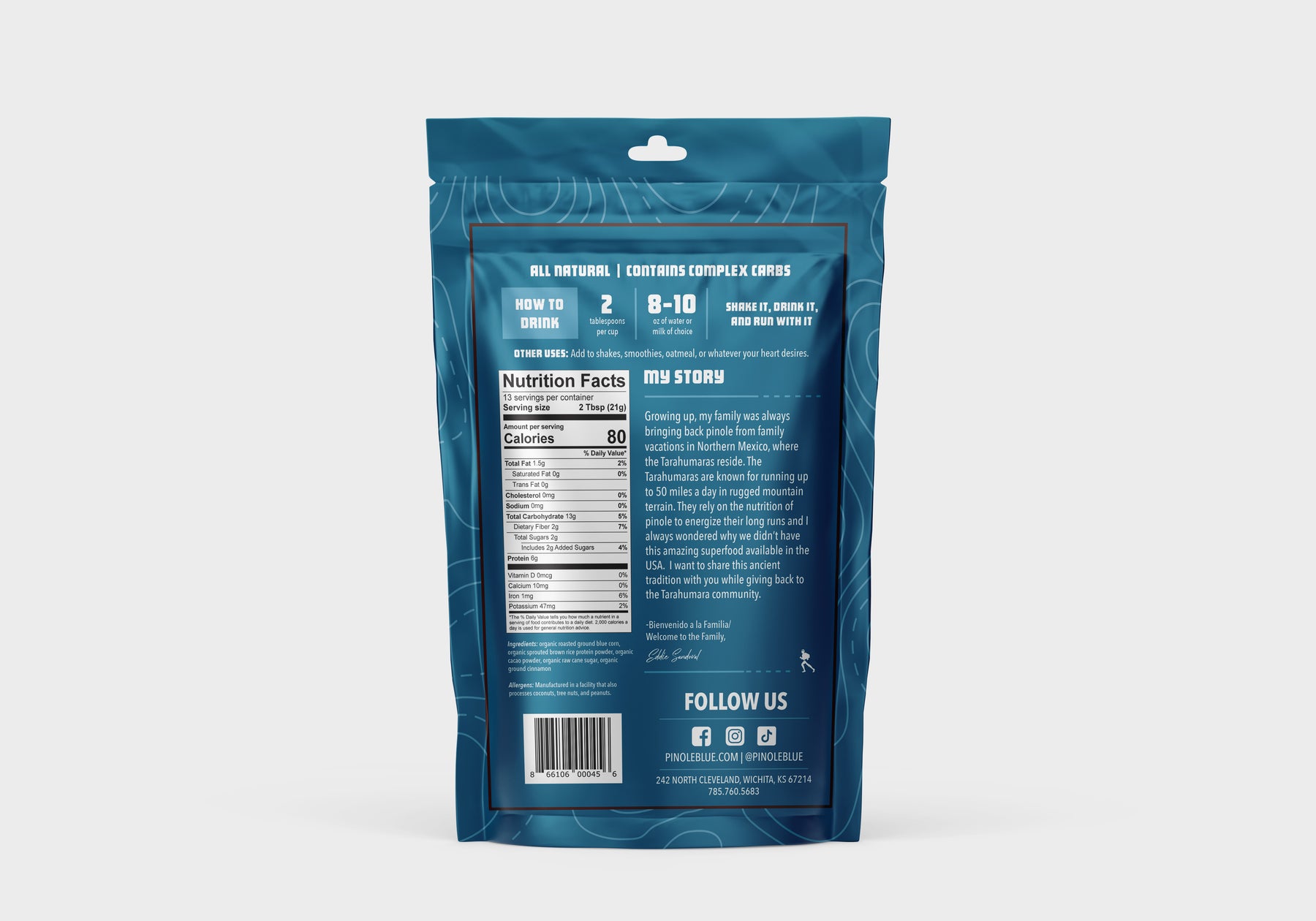 Pinole Choco Protein Blend: All-Natural Energy Booster & Endurance Fuel
Description
Boost your energy levels naturally with our Pinole Choco Protein Blend! Made with organic blue corn with vegan-friendly protein and other spices. This gluten-free and sugar-free blend is a great source of complex carbs and antioxidants. It's perfect for busy individuals, fitness enthusiasts, and outdoor enthusiasts. Proudly produced and packaged in Kansas, USA!
Ingrdients
Organic roasted ground blue corn
Organic rice protein powder
Organic cocoa powder
Organic raw cane sugar
Organic ground cinnamon
How to Use
To prepare a delicious cup of choco protein, simply mix 2 tablespoons of instant mix with 8-10 ounces of your preferred steamed or heated milk, or cold water. Stir the mixture thoroughly and savor the taste.
Favorite Protein Powder
This is so delicious!! I love adding it to my smoothies before my run with some reishi! It tastes so good and feels really good and nutritive. It's nice having a protein powder that doesn't have any weird chemical taste, a few ingredients and helps me get more protein in my diet. This is a new staple for me! Thank you so much for creating this powder!
Great product...
I appreciate the fact that this product is not made with any artificial sweeteners.
Love the flavor, ingredients
This is one of my favorite chocolate protein powders. Just the right blend of chocolate, cinnamon and sugar, plus protein and pinole. Taste great in smoothies.
Choco Pinole Blend
love it! Right away you get the cinnamon aroma
Choco Pinole Blend with Organic Blue Corn & Vegan-Friendly Protein (9.9 oz)