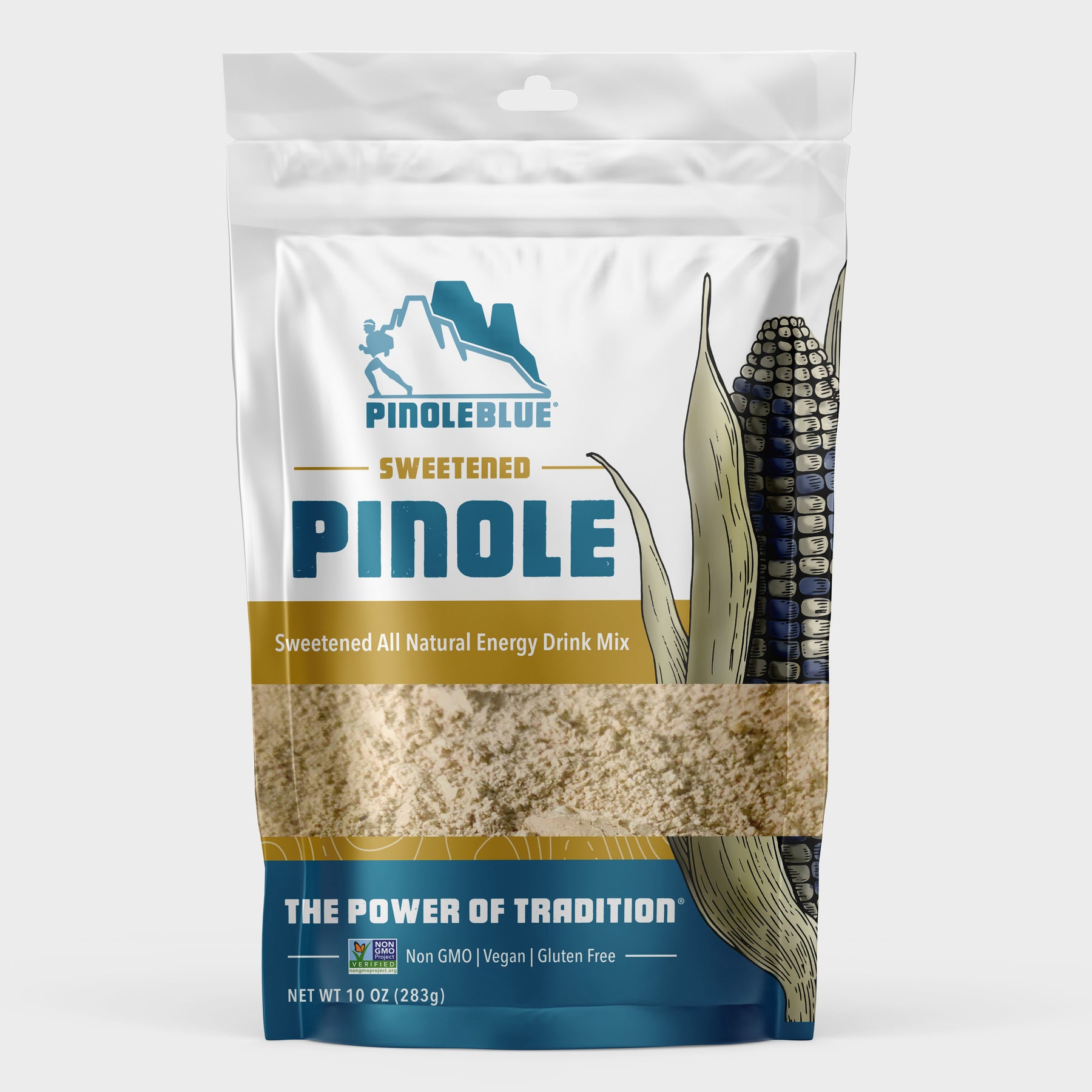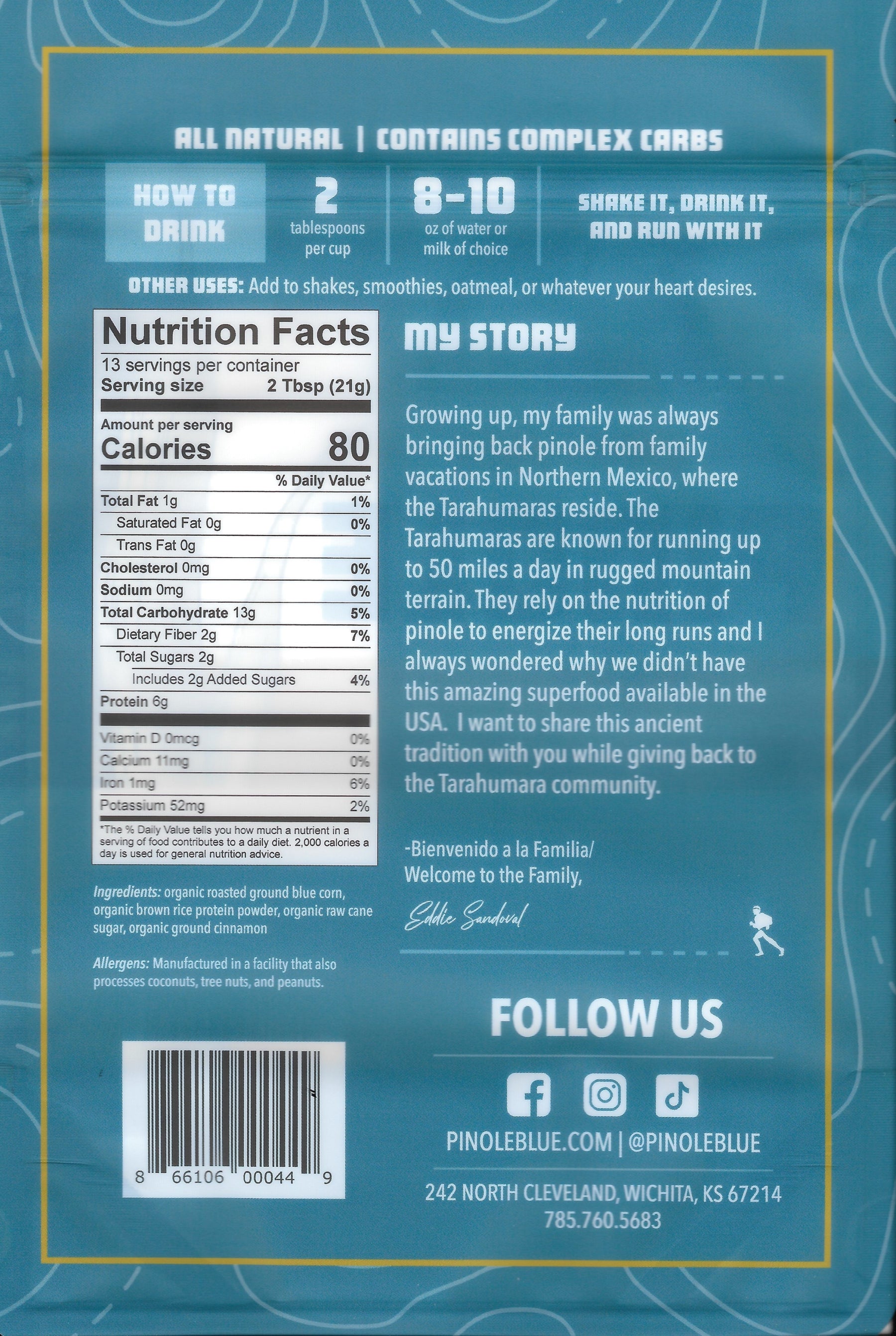 Pinole Sweetened Protein Blend: All-Natural Energy Booster & Endurance Fuel
Description
Boost your energy level naturally with our Pinole Sweetened Protein Blend! Made with organic blue corn with vegan-friendly protein & other spices. This gluten-free and sugar-free blend is a great source of complex carbs and antioxidants. It's perfect for busy individuals, fitness enthusiasts, and outdoor enthusiasts. Proudly produced and packaged in Kansas, USA!
Ingredients
Organic roasted ground blue corn
Organic brown rice protein powder
Organic raw cane sugar
Organic ground cinnamon
How to Use
To prepare a delicious cup of choco protein, simply mix 2 tablespoons of instant mix with 8-10 ounces of your preferred steamed or heated milk, or cold water. Stir the mixture thoroughly and savor the taste.
Good stuff
Pretty good stuff. I mixed with water and it's good but I'm going to mix it with milk or a smoothie next. Should mix in better with something thicker. Or maybe let it dissolve and stir a bit longer. I probably didn't give it enough time in water.
Thanks for the review!
It is normal to have the Pinole settle in the bottom; that is where all the good stuffs reside. You want to shake the bottle first and drink it. It you mix it in the smoothie, Pinole will mix in the smoothie.
Love pínole Blue products!!
I really enjoy my champurrado mix in the cold mornings, it's a must have before going to work 👍🏽👍🏽👍🏽
Quality Native Products
Healthy traditional concept Native foods and goods.
Need it and love it!
I need keep my protein up but can't stand the chemical-tasting bars and powders. Love this and find myself craving it :)
Sweetened Protein Pinole with Organic Blue Corn & Vegan-Friendly Protein (8.9 oz)