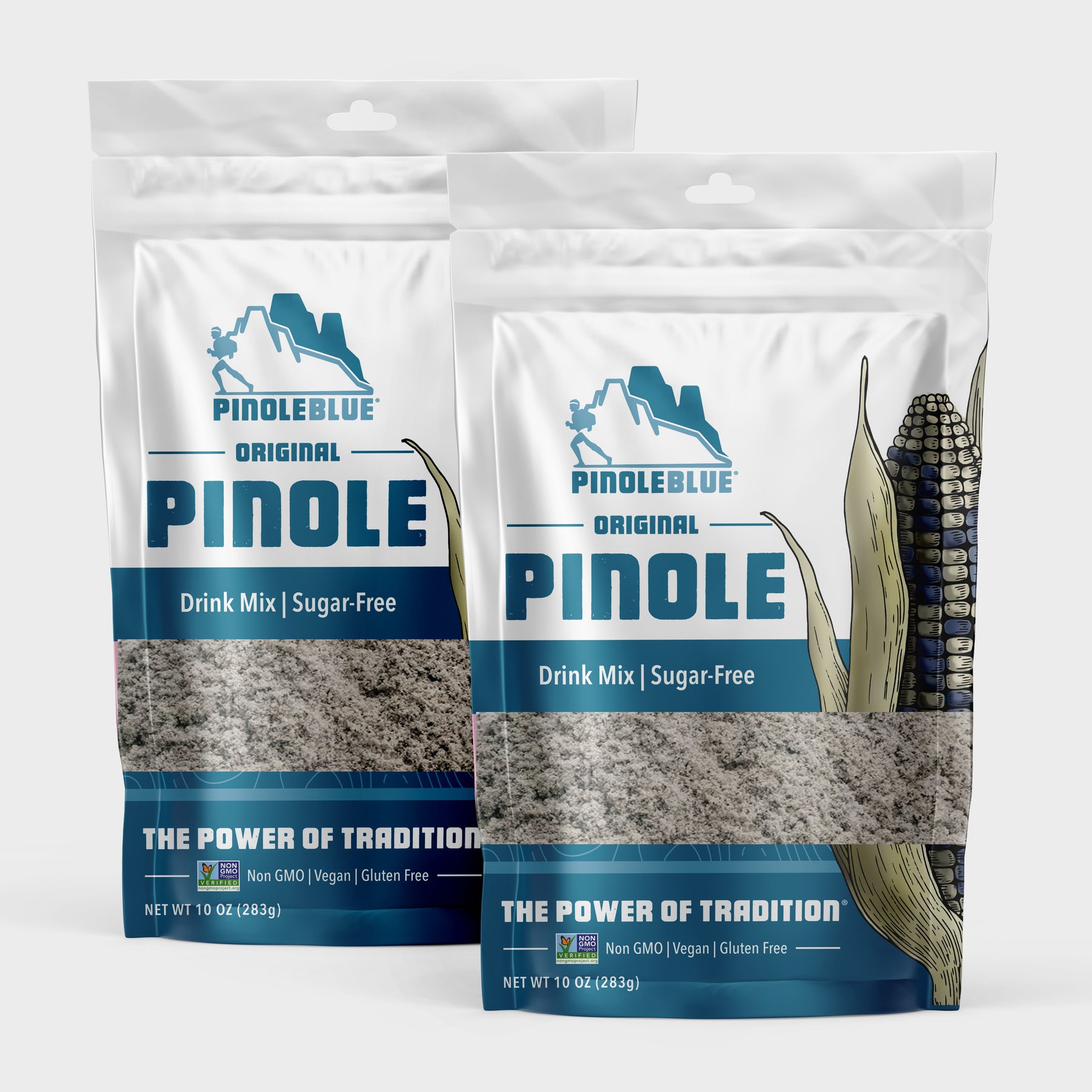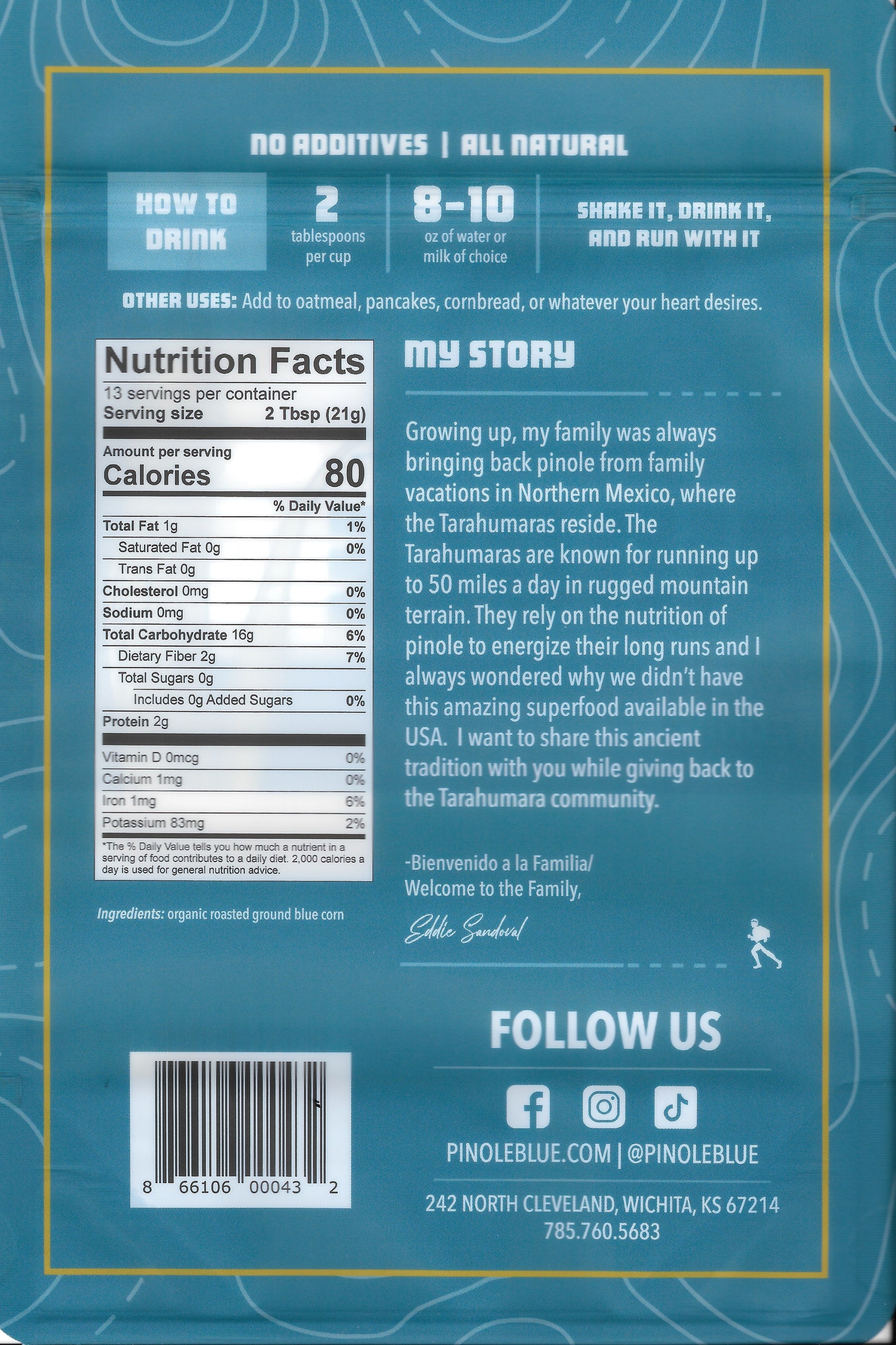 Two Original Blue Corn Pinole: All-Natural Energy Booster & Endurance Fuel Bundle
Description
Our Pinole is gluten-free and sugar-free, made from Organic Blue Corn that's rich in complex carbs and antioxidants. For centuries, Tarahumara runners have relied upon this ancient Aztec recipe for a natural energy boost. Pinole can be used in various beverages like coffee, milk, and smoothies, or as a flour for baking. It's a great source of natural energy, making it ideal for fitness enthusiasts, athletes like runners, bikers, hikers, and anyone who needs an extra lift during the day. All of our products are proudly produced and packaged in Kansas, USA.
Ingredients
Organic roasted ground blue corn
How to Use
Mix 2 tbsps of all natural Pinole Blue drink mix of 8-10 oz. of your choice of water, milk, or smoothie. Shake or blend to mix. Drink immediately. 
fueling around
So far I am pleased, I will know better in about 6 weeks I have a marathon and then an ultra.
Title change is a little over the top. Just say what it is.
Same great product. Key ingredient in my daily smoothie.
Life Changer
Never thought something so simple would change my life. You guys rock! keep up the awesome mindset.
Great Pinole!
The best pinole I have had in the States and in Mexico